With a proud history dating back to 1911, our reputation has been built on a consistently superior level of service, an enviable network of relationships and an unmatched understanding of the automotive industry. Today, the Dutton Group is Australia's largest national used car wholesaler dealing in general, prestige and luxury cars.
"The Dutton Group model is based on a sustainable vision that builds on our history in the luxury, classic and race car industries with a dedicated team in charge."
GAVIN FERNANDEZ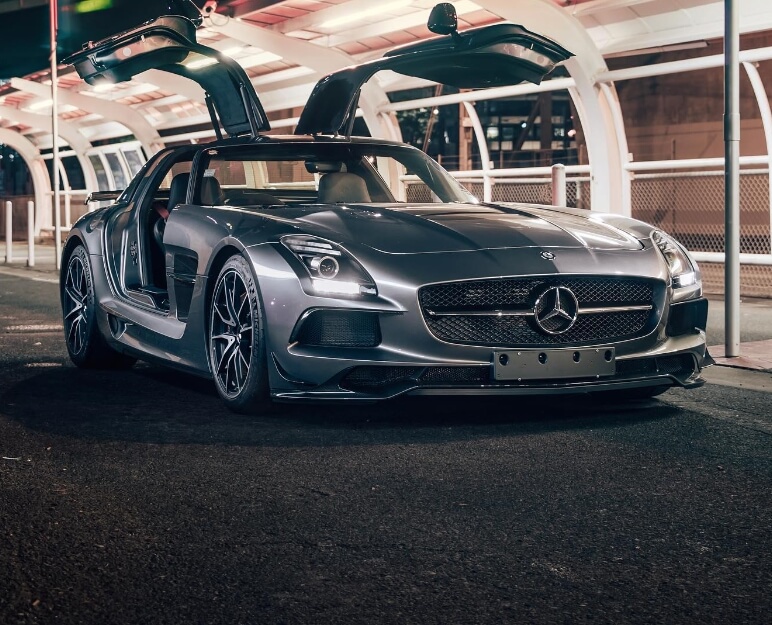 BALANCE & GROWTH
Since 1993, The Dutton Group model has allowed the business to thrive due to its firm foundation on four key pillars: decentralised organisation, organic growth, vertical integration, and balance. Decentralised organisation ensures that each group is both autonomous and responsive within the wider group, allowing the commitment of resources to various units, and encouraging organic growth through individual entrepreneurial spirit. At the same time, the structure of vertical integration allows control over every link in the value chain. Finally, an overriding principle of balance ensures that growth can be sustained across all activities, and that the group can respond quickly to shifting economic factors. The result is an agile business which continues to build on an impressive heritage and which looks forward to an exciting future.
"As the Dutton Group continues to grow, our structure and operating principles ensure we remain focused on what makes us stand apart."
GAVIN FERNANDEZ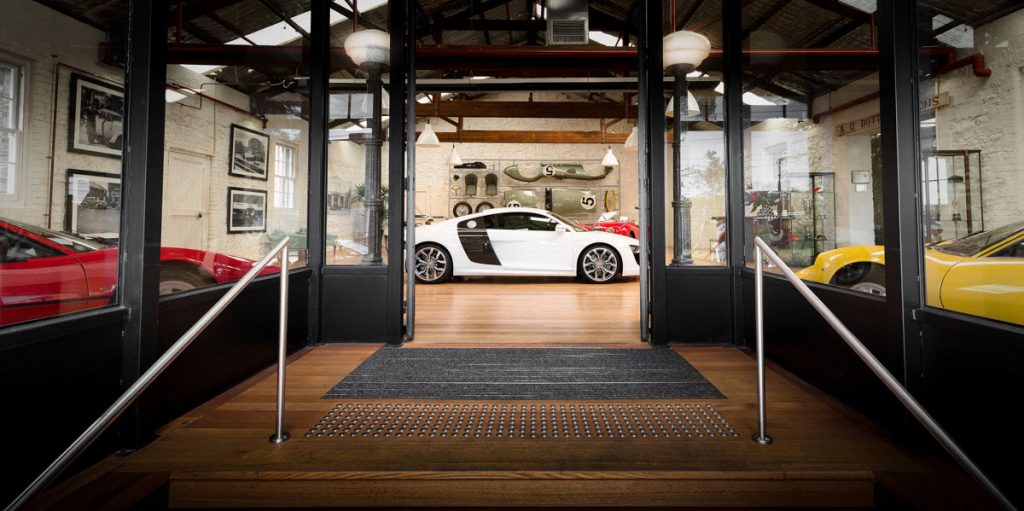 Enter the home of Dutton Garage and you feel it immediately: this is a world-class establishment. Its unique setting artfully balances modern design by the acclaimed architect, Karl Fender, within an existing 1860 bluestone building. Here, time seems to stand still, as the world's most prestigious cars are surrounded by iconic relics from Melbourne's past. Stained glass windows from the Members' Stand of the MCG, columns from the city's old Myer building and lovingly restored automotive prints from bygone eras add to the overwhelming sense of history and hushed reverence.
Between these walls is not only the homes of Dutton Garage, but also the headquarters of Dutton Group, Sell Your Car Fast and our state-of-the-art motorsport facilities. On all four-storeys, from the showroom to the boardroom, our home is a place where our passion for fine cars is experienced by everyone who walks through our doors.
 "The spirit of the Dutton Group is one of active entrepreneurialism.
We think big, we persevere and we achieve our ambitions. It's how we continue to evolve every day."
GAVIN FERNANDEZ
From 1911 when Albert Octavius Dutton began building horse-drawn carriages, to today's iconic showroom of cars and a range of wholesale and specialist automotive services, the name Dutton has been synonymous with a rare understanding of luxury transport in Australia.
Expertise. Experience. Passion. Although we are known for the quality of the cars we sell, it is the calibre of our people that has made the Dutton Group the success it is today. Led by Directors Gavin Fernandez and George Nakas, our people are driven by a love of exceptional cars and a commitment to the entire organisation from the workshop to the boardroom.